source:en.thnet.gov.cn
Four enterprises from Guangzhou's Tianhe district made the 2022 Top 500 Chinese Enterprises list, which was jointly released by the Chinese Enterprise Confederation and the Chinese Entrepreneur Association on September 6.
They were Guangdong Rising Holdings Group, NetEase, Yuexiu Group, and Guangdong Energy Group.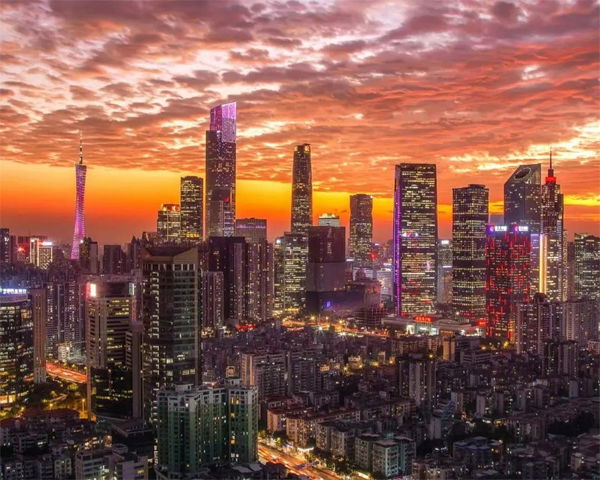 Skyscrapers tower over Tianhe district. (Photo/WeChat account: tianhefabu)
Tianhe boasts rich innovative resources, with 26 colleges and universities, 51 scientific research institutions, 10 national key laboratories, as well as 48 academicians and over 300,000 innovative talents. There are currently 2,688 national high-tech enterprises in Tianhe, accounting for 23.5 percent of Guangzhou's total.
Centered on the Tianhe central business district (CBD), Tianhe has formed a mature high-end professional service industry cluster, with four 10-billion-yuan (US$ 1.57 billion) subdivided high-end professional industries, namely engineering technology and design services, human resources services, consultation services, as well as advertising.
In addition, the district is home to the Big Four accounting firms, branches of the world's top five advertising media groups, one third of Guangzhou's accounting and law firms, one fifth of the city's real estate agents, as well as 70 percent of the city's human resources agencies, providing the most convenient and comprehensive professional services for enterprises.
By the end of 2021, Tianhe has gathered 118,000 technology enterprises, 2,995 high-tech enterprises, as well as 225 incubators and makerspaces, all ranking first in the city.