Source: Newsgd.com
Guangzhou Municipal Science and Technology Bureau elaborated the application for high-tech company recognition which is open to both domestic and foreign-funded companies through a WeChat post recently.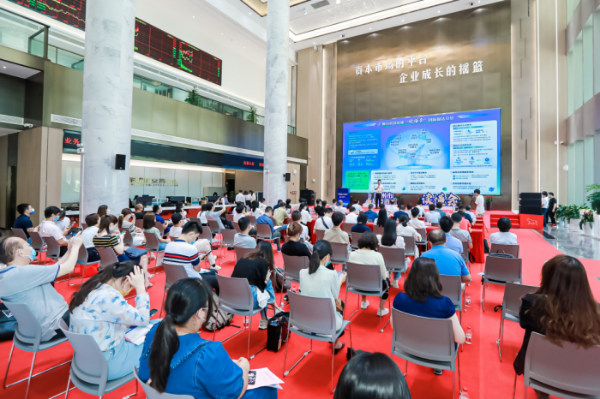 (Guangzhou Municipal Science and Technology Bureau held a series of events to elaborate the preferential policies/Photo by Guangzhou Municipal Science and Technology Bureau WeChat Account)
High-tech companies will be granted 200 thousand RMB once the application is approved.
As the verification is valid for three years, companies which successfully renew the recognition will be granted 100 thousand RMB.
To apply for recognition, an enterprise should be established for more than 1 year and meet requirements on core intellectual property rights, product or service types, proportion of R&D staff, proportion of R&D investment, proportion of income from high-tech products, innovation capacity, and legitimate operation.
According to the provincial document, Guangdong Science and Technology Department will accept applications in three batches in 2022.
The deadlines to submit applications through "Guangdong Science and Technology Business Management Platform (省阳光政务平台)" are June 22, July 22 and August 22 while the deadlines to submit through local science and technology bureaus are July 22, August 22 and September 22.
Each enterprise could submit an application only once each year.
In addition, the Guangzhou Municipal Science and Technology Bureau highlighted subsidies on scale-expension reward and R&D investment which could be respectively up to 100 thousand RMB and 700 thousand RMB.
As for tax policies, high-tech enterprises will enjoy a reduced cooperate income tax of 15 percent while they can also enjoy additional tax deduction on R&D expense."
Guangzhou provides innovation and entrepreneurship with a suitable environment considering its industrial development and business environment," said Mai Hui, Deputy Director of International Office of Guangzhou Municipal Science and Technology Bureau, "Thus far, 12 thousand high-tech enterprises have settled in Guangzhou, which now ranks 4thnationwide."
As for talent policies, eligible foreign senior administrative officers or technological professionals could apply for an R visa which will allow multiple-entries and is valid for 10 years as well as the Category A Work Permit that allows entries for a period of up to five years.They could also apply for China's Foreign Permanent Resident ID card and enjoy individual income tax exemptions on the part of income that exceeds the 15 percent individual income tax rate in the Guangdong-Hong Kong-Macao Greater Bay Area.
Related links (In Chinese):
广州市科学技术局关于外国人才服务管理及高新技术企业认定政策宣讲会解读文件
Interpretation Documents for foreigner's work permit policies and high-tech enterprises authorization policies
Service system for foreigners working in China
Http://fuwu.most.gov.cn/lhgzweb