Source: Chinadaily.com.cn
Having laid a solid industrial foundation, Nansha district in Guangzhou, South China's Guangdong province, is focusing on high-quality development to become a regional leader in modern manufacturing and strategic emerging sectors.
According to the district's latest five-year plan for emerging industry development, its industrial added value of strategic emerging sectors is projected to rise 14 percent annually on average.
By the end of 2025, it is forecast to reach 121 billion yuan ($17.9 billion), accounting for 40 percent of the district's GDP.
Of the sectors, the annual industrial output value of intelligent connected automobiles will be close to 300 billion yuan and be one of the domestic leading players. New-generation information technology, artificial intelligence and healthcare sectors will grow to about 100 billion yuan each.Three other important strategic emerging industries include new energy, high-end equipment and emerging services. The former two will generate an annual industrial output value of nearly 50 billion yuan each in 2025 in line with the plan, while the latter is expected to surpass 20 billion yuan.The district government has also made plans for cutting-edge technologies, such as blockchain, quantum science and technology as well as nanotechnology.According to the plan, the district will make breakthroughs in technologies and applications in fields of natural gas hydrate, humanoid intelligence, quantum information, nanotechnology and new materials.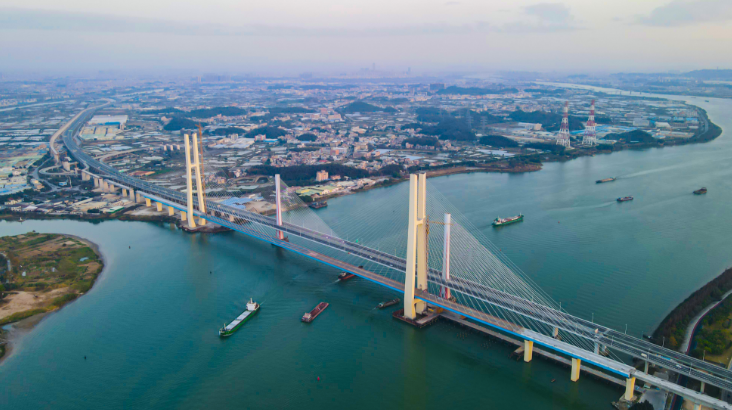 Nansha port image from news.dayoo.com