Source:news.dayoo.com-Tech news in Guangzhou
Have you ever seen a car that can drive on the road and fly in the air? On the evening of October 24, Xiaopeng HuitianXPeng Motors , a "global unicorn" company, released its latest research and development results in Guangzhou: a flying car with a distributed multi-rotor configuration was officially born, and the prototype of the flying car has successfully made its first flight.
It is reported that this is the world's first electric vertical flying car.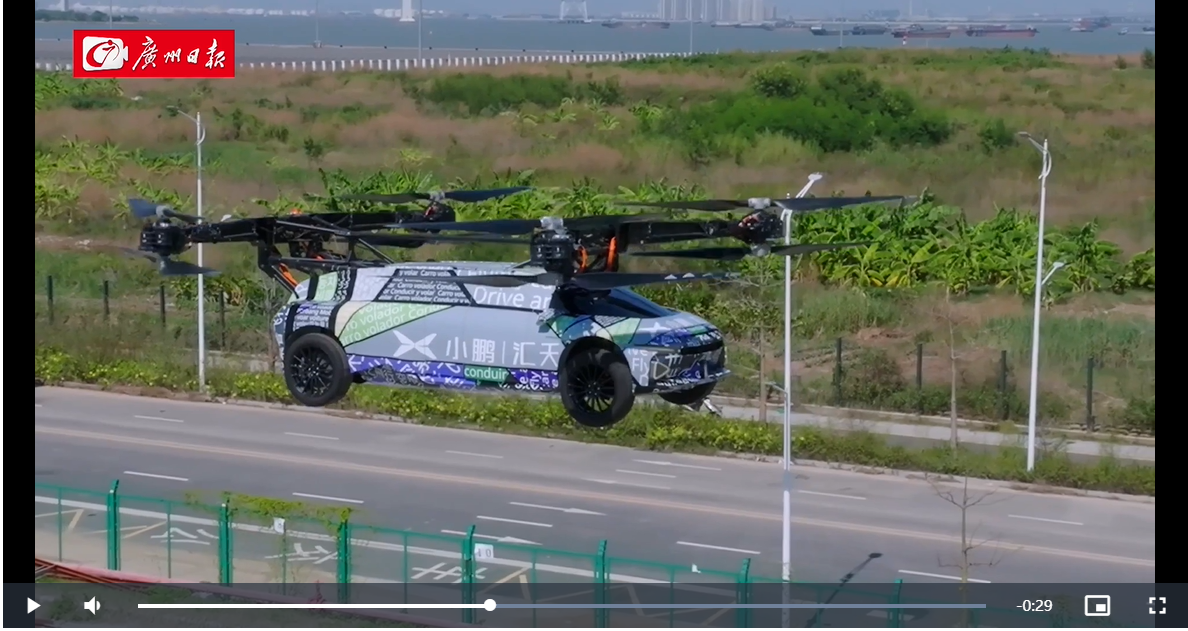 the link to watch the whole clip:
https://news.dayoo.com/guangzhou/202210/25/139995_54376026.htm
How does a car weighing about 2 tons fly?
According to the relevant person in charge of Xiaopeng Huitian, the flight system is arranged on the top of the vehicle.
When the flight system is folded and stored, it is about the same size as an ordinary car and can drive freely on normal roads; through the folding deformation system, the arms can be opened. Switch to flight mode, take off and land vertically under the conditions permitted by regulations and environment, and fly across congestion, obstacles, rivers, etc., to meet people's needs for short-distance and low-altitude travel.
Xiaopeng Huitian is headquartered in Guangzhou University City, the "intelligent core" of the Guangdong-Hong Kong-Macao Greater Bay Area. The flight base is located in Haigull Island, Panyu and Xiaohushan, Nansha, and the trial production plant is located in Hualong, Panyu. The world's first electric vertical flying car frame machine released this time was assembled in the Hualong trial production plant and successfully made its first flight at the Xiaohushan base.